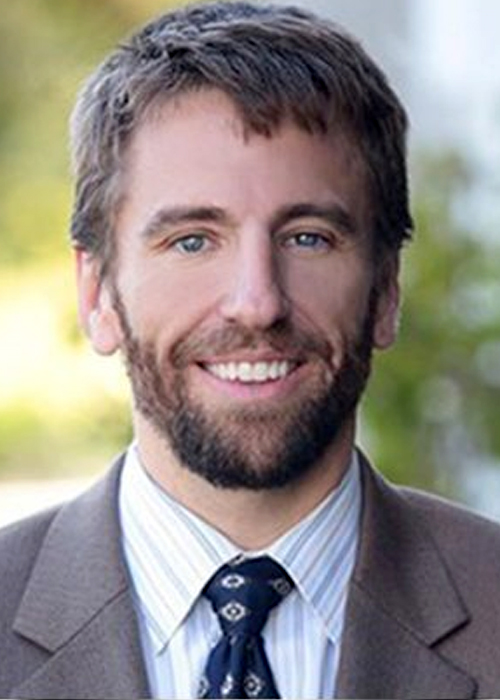 Over the course of his career, Shawn Larsen has practiced at some of the biggest firms in the United States, most recently as a partner in Orange County's largest law firm. Drawing on this experience, Shawn represents and counsels clients in all areas of employment law including harassment, workplace discrimination, terminations, employment agreements, leaves of absence, wage and hour issues, trade secrets, accommodating disabilities, and employment policies and procedures. Shawn litigates matters in both federal and state courts and before various administrative agencies. Shawn works with clients of all sizes across all industries. In 2008, Shawn was recognized as a "Rising Star" by the Southern California Super Lawyers publication.
Shawn has extensive experience advising and representing businesses on matters involving state and federal public accommodation access laws, including Title III of the Americans with Disabilities Act and the California Unruh Act. In this role, he has successfully represented a number of major national retailers, as well as smaller local businesses, against these so-called "drive by lawsuits." In addition, Shawn has developed an expertise in handling and advising employers regarding issues related to social media networks (e.g. Facebook) in the workplace.
Given this depth of knowledge, Shawn is a popular speaker. He regularly lectures before employer groups and conducts in-house training workshops regarding compliance with California and federal employment laws. Shawn's experience is also reflected in his numerous publications. For example, he has served as the Associate Editor of California Employers' Guide To Employee Handbooks And Personnel Policy Manuals, published by Matthew Bender. In addition, he regularly publishes regarding employment law "hot topics." While in law school, Shawn served as the Executive Notes Editor for the Case Western Reserve Law Review.
Shawn also dedicates time and services to several non-profit organizations. As a result of his efforts on behalf of the community, Shawn is a three-time recipient of the Annual Spirit of Volunteerism Award. Shawn is fluent in Spanish.
• Won summary judgment on behalf of former executive for unpaid severance amounts totaling nearly $1 million.
• Won complete dismissal of sexual harassment suit against defendant-client upon discovery of criminal behavior by plaintiff.
• Represented major California construction company in wage and hour class action, which resulted in dismissal of class claims and award of over $200,000 in attorneys' fees to client.
• Won summary judgment on behalf of major national nursery chain in a termination/disability discrimination case.
• Represented major national retailer in disability access case, which resulted in complete dismissal of all claims and covenant not to sue.
• "2018 Employment Law Update," Orange County Paralegal Association, February 2018
• "Top 10 Employment Laws to Watch Out for In 2018," Orange County Paralegal Association, February 2018
• "New Year's Resolutions for California Employers: How to Survive in 2013," East Ventura Employer Advisory Council, January 2013.
• "Privacy in the Workplace: Finding the Balance Between Employer Obligations & Employee Rights," East Ventura Employer Advisory Council, March 2012.
• "Everything You Need to Know About California Employment Law," January 2010, 2011, 2012.
• "Employers Should 'Like' These Social Networking Polices," Facts & Findings (Official Publication of the National Association of Legal Assistants), May/June 2012.
• "Learning to Live With Social Networking Sites in Your Workplace," Orange County Business Journal, December 2011.
• "Dealing With The Rising Tide Of Online Juror Misconduct," The Bottom Line (Official Publication of the State Bar Law Practice Management and Technology Section), August 2011.
• J.D., Case Western Reserve University School of Law, Cleveland, OH, 1999 (Magna cum laude; Order of the Coif – reserved for law students graduating in the top 10% of their class)
• B.A., Latin American Studies, Brigham Young University, Provo, UT, 1996.
• Federal Bar Association
• Orange County Bar Association
• Association for Business Trial Lawyers
• J. Reuben Clark Society
• South County Management Society