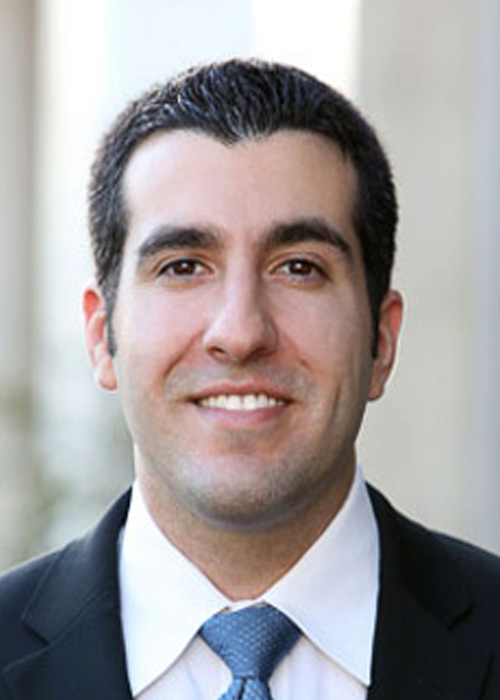 Joe Naddour has been practicing law for over a decade and has been recognized on Super Lawyers' list Southern California Rising Stars for multiple years. He has a personal connection with the area of employment law based on his experience growing up in a family that ran a small but growing business. He developed a personal understanding of challenges facing businesses and the importance of employment law. This influenced his decision to pursue a career where he could serve as a resource and advocate for his clients.
Mr. Naddour brings a deep understanding of the ever-changing legal landscape for California employers to his practice on behalf of California employers, skillfully defending his clients in all areas of employment litigation, including wrongful termination, harassment, discrimination, retaliation, leaves of absence, wage and hour claims, and disability accommodation. He also regularly counsels employers on day-to-day employment matters such as personnel policies, employee handbooks, terminations of employment, and compliance with California and federal employment laws.
Mr. Naddour appreciates the complexity of the legal challenges that employers face, and believes that positive outcomes begin with strong relationships with his clients. Whether achieving a complete defense verdict for a corporation in federal court or navigating a growing business through complicated employment law compliance issue, he uses a collaborative approach to determine the right strategy for each client.
Mr. Naddour is an active member of the California Minority Counsel Program where he has served as Chair of the Ambassador's Council. He is proudly involved with the Veterans Legal Institute and serves as the Vice President of his Church's Pastoral Council.
Mr. Naddour graduated from King Hall School of Law at the University of California, Davis, where he was a member of the law school's mock trial team. Prior to law school, Mr. Naddour earned his B.A. degree, magna cum laude, in political science, with a concentration in international relations, from the University of California, San Diego. He has also served as a judicial extern for the Honorable Samuel Bufford, United States Bankruptcy Court and worked on Capitol Hill in Washington, D.C., for a United States Senator.
• J.D., King Hall School of Law, University of California, Davis
• B.A., Political Science, University of California, San Diego, magna cum laude
• State Bar of California
• United States District Court, Central District of California
• United States District Court, Southern District of California
• United States District Court, Northern District of California
• Defense of State and Federal Wrongful Termination and Discrimination
• Employment Policies and Procedures
• Wage and Hour Class Action
• Administrative Proceedings Before State and Federal Agencies
• Orange County Bar Association (Labor and Employment Law Section)
• California Minority Counsel Program
• Veterans Legal Institute